On May 11th, 2023, Dr. Shakila Merchant, Director of the City University of New York High School Initiative in Remote Sensing of the Earth Systems Engineering and Sciences (CUNY HIRES) at the CUNY Remote Sensing Earth System Institute (CREST) served as a panelist at the New York Hall of Science's (NYSCI) Science Technology Engineering Mathematics (STEM) Career Expo held in New York, NY.
The panel led discussions on STEM equity; breaking down barriers to STEM opportunities and career pathways for underrepresented groups and youth in the STEM fields. The panel was moderated by Shihadah Saleem, Director of NYSCI's Youth Programs & Pathways and Co-founder of GOALS for Girls. Other panelists included Ymorah Blakeney, Founder & Director of Black Girls Talk and Nick Martinez, Assistant Director of Youth Initiatives at American Museum of Natural History.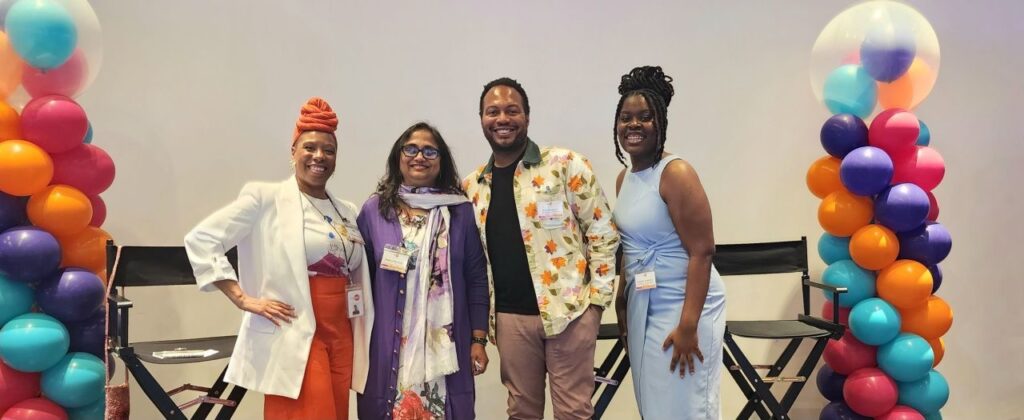 During the panel discussion, Dr. Merchant emphasized on the power of youth to make a difference. She addressed the young students in the room, "You are not alone. There are groups to support you through your academic and professional journey in STEM. Find those groups and connect with them. Strive to be the change that you want to bring." Further, Dr. Merchant shared the theory that she practices in her day-to-day life and work- United we stand, divided we fall.
The panel recognized the need to focus on diversity, equity, and inclusion in STEM, especially for the youth, in academia. They encouraged advocating for oneself and speaking up on the issues that one faces. Further, they advised the youth to attend workshops, events, and other activities that help them become active within the youth community and also emphasized the importance of networking.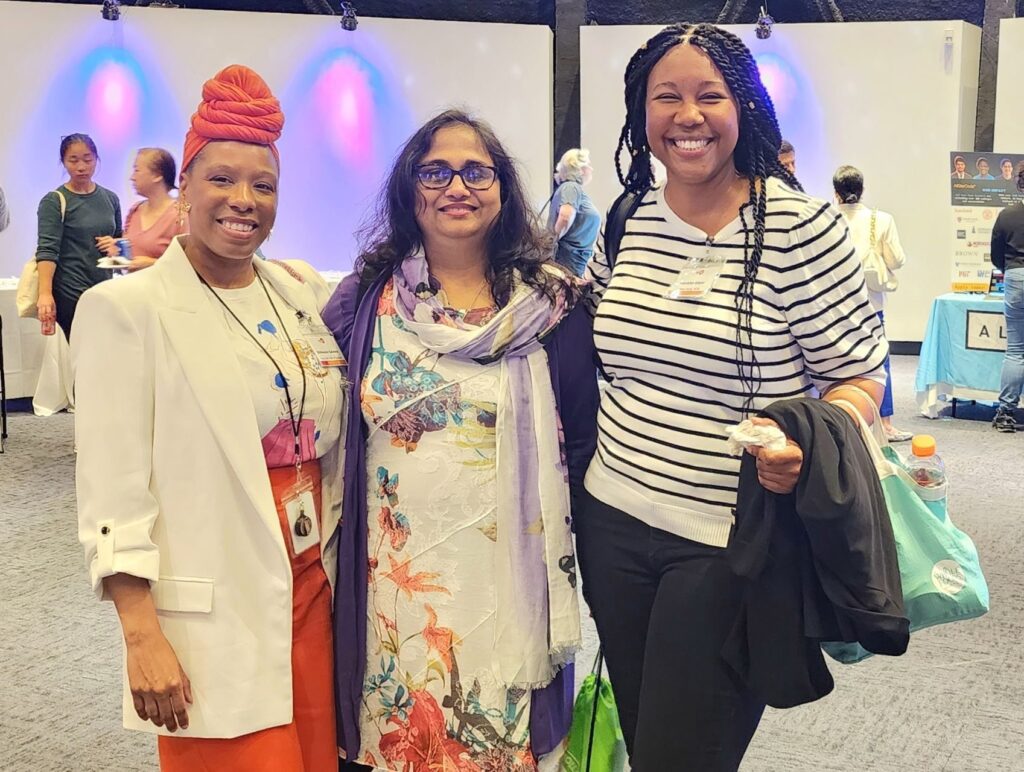 Dr. Merchant highlighted the importance of mentorship, empowering each other, and finding ways to overcome imposter syndrome. Her closing advice to the youth was to not be afraid to fight for themselves and for what they believe in. 
Dr. Merchant is a strong supporter of STEM education for high schoolers. She is the director of the CUNY CREST High School Initiative in Remote Sensing of the Earth Systems Engineering & Sciences (HIRES) program. For the last 10 years, HIRES has successfully provided advanced STEM research training to NYC high school students from underrepresented groups. During the event, Dr. Merchant and her team spoke to students about the HIRES program and answered their questions related to STEM career pathways.
The panel was engaging and a great medium to encourage the youth to think about ways to navigate a career in STEM and be self-reliant.