CUNY CREST High School Initiative in Remote Sensing of the Earth Systems Engineering and Sciences
High School Initiative in Remote Sensing of the Earth Systems Engineering and Sciences (HIRES), an innovative program within the City University of New York Remote Sensing Earth System (CUNY CREST) Institute, The City College of New York,  provides advanced Science, Technology, Engineering, and Mathematics (STEM) research opportunity to New York City (NYC) students. HIRES is part of the NYC Science Research Mentoring Consortium funded by the Pinkerton Foundation.

The program aims to recruit and train a student community with little or no access to high quality STEM education. Each student is assigned a research project and mentors (graduate students & faculty) to undertake cutting-edge research with a focus in climate, water, weather, ecosystem services, social, and environmental justice. Additionally, over the course of seven to eight-weeks, each summer, the students participate in various professional development activities, technical workshops in remote sensing, python, and geographical information system (GIS) conducted by dedicated faculty, educational field trips, and improv and public speaking workshops by Irondale- a local theater group that helps inculcate STEM and research identity early-on for students who may otherwise not consider STEM as even a potential career opportunity.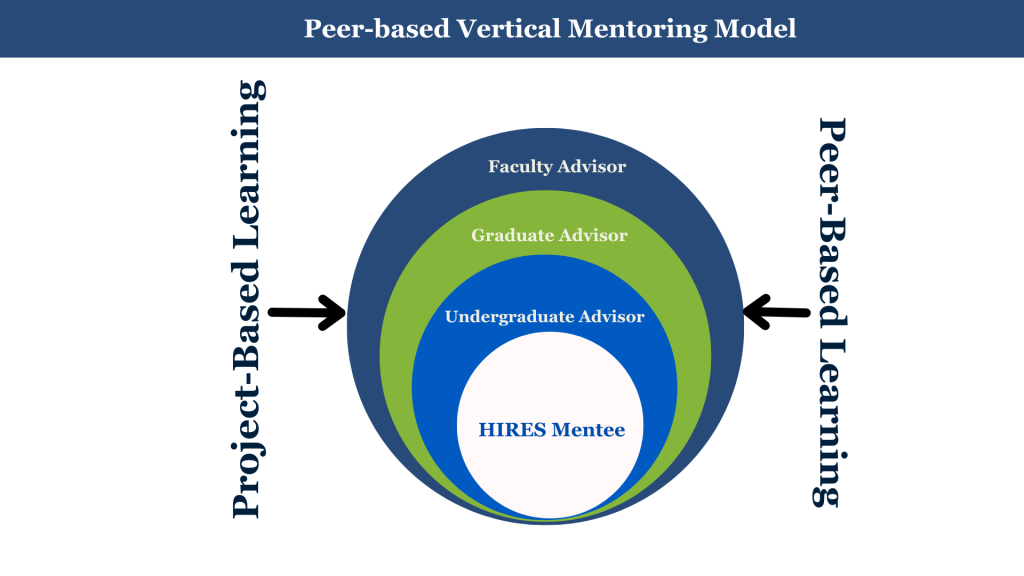 HIRES focuses on STEM education which is an increasingly important part of the today's workforce and economy. The program provides and encourages high-quality science and technology activities and initiatives in after-school programs. In 150 high students from 68 high schools mentors worked with nearly 80 faculty, post-doctoral and graduate student on authentic research projects across 20 discipline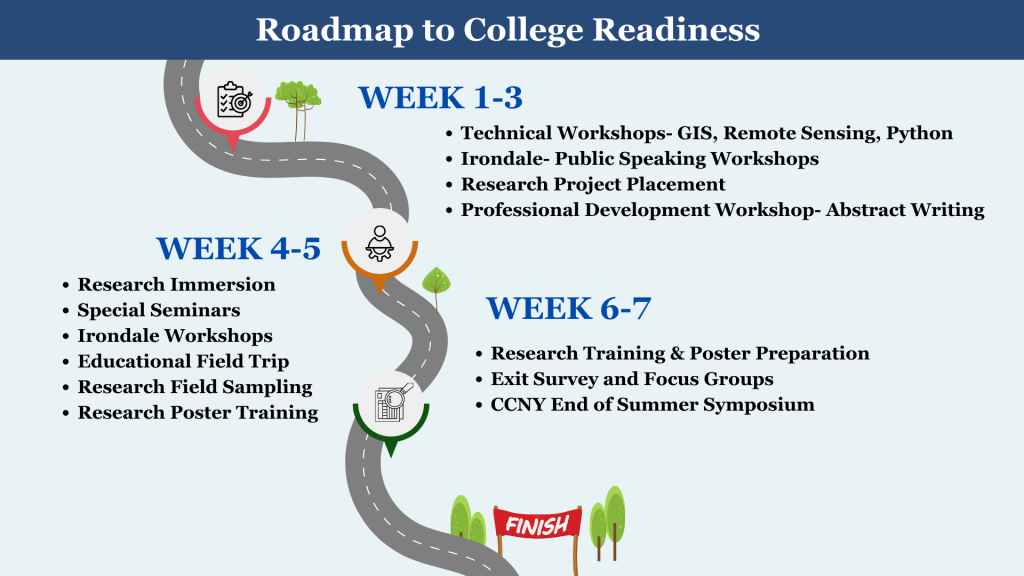 In the upcoming years, our program will serve a greater number of students in additional program locations, engaging new mentors and increasing the Consortium's ability to impact STEM interested students in New York City.
GLIMPSE INTO 2018 CUNY CREST HIRES