---
Our History
The City University of New York Remote Sensing Earth Systems Institute (CUNY CREST) is an internationally recognized research institute that was officially approved in June 2010 by the the CUNY Board of Trustees and inaugurated on November 29, 2010 by Dr. Larry Robinson, then Assistant US Secretary of Commerce for Coastal Conservation and Management, and Dr. Lisa Staiano-Coico, then CCNY President.
The institute is designed to provide a collaborative environment for faculty and scientists from various CUNY campuses to engage in the field of Earth System Sciences and Remote Sensing. This environment helps create opportunities to attract external funding and bring in new resources for the faculty, students, and CUNY as a whole.
Our Mission, Vision, and Core Values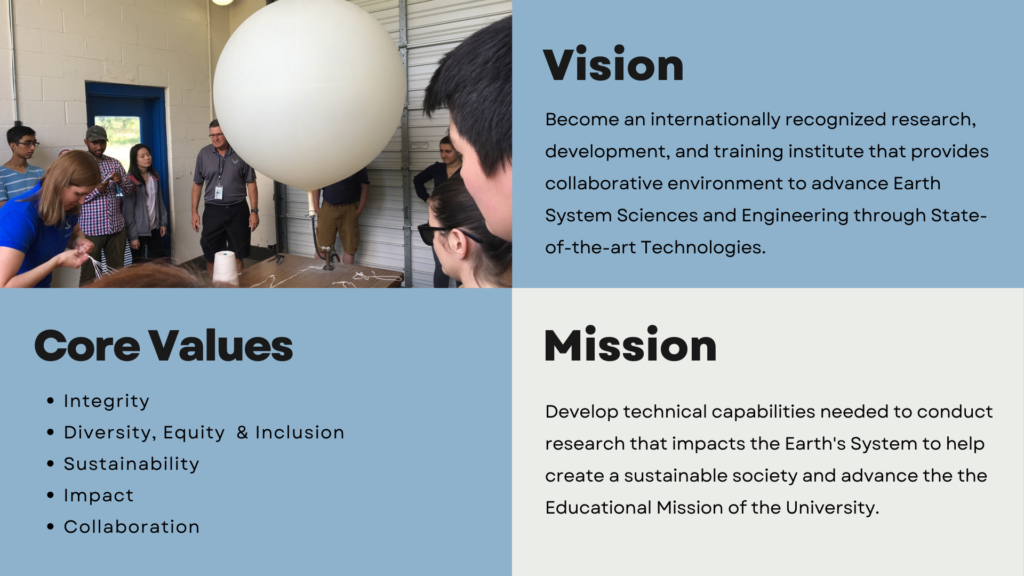 What We Do
Research and Education
We are a hub for outstanding interdisciplinary research across CUNY colleges in Sensor Development, Satellite Remote Sensing, Ground-based Field Measurements, Data Processing and Analysis, Modeling, Forecasting.
Scientific Outputs
Through its research and development efforts, the institute produces the following scientific outputs: Data Products & Peer Reviewed Publications.
Funding opportunities and Resources
The institute has increased partnerships to several CUNY colleges including other universities in US; industries; federal; state and city agencies. It provides resources like labs, equipment etc. to conduct research.