On May 3rd, 2023, Dr. Shakila Merchant, Director of the City University of New York High School Initiative in Remote Sensing of the Earth Systems Engineering and Sciences (CUNY HIRES) at the CUNY Remote Sensing Earth System Institute (CREST) served as a panelist at the 8th International Conference on Historical Links between Spain and the Americas held at the City College of New York's Division of Interdisciplinary Studies at the Center for Worker's Education in New York. The conference was co-sponsored by the CUNY CREST Institute. 
The panel was titled 'Climate, They Wrote: Climate Science, Communication and Activism through the Lenses of Female and Non-Binary CCNY Members.' Chaired by Ana Carnaval, Associate Professor of Biology at CCNY, this panel initiated important conversations about the Science Technology Engineering Mathematics (STEM) disciplines focused in climate change, impact of environmental degradation on vulnerable populations, inclusiveness and the importance of feeling belonged. 
Other panelists included Kimberly Huppert, Assistant Professor of Earth and Environmental Sciences at CUNY Graduate Center; Jean Krasno, Part-Time Lecturer at Columbia University and at Yale University and Tenured Member of the Faculty as a Lecturer in the Department of Political Science at CCNY; Liana DeMasi, and Ana Carnaval.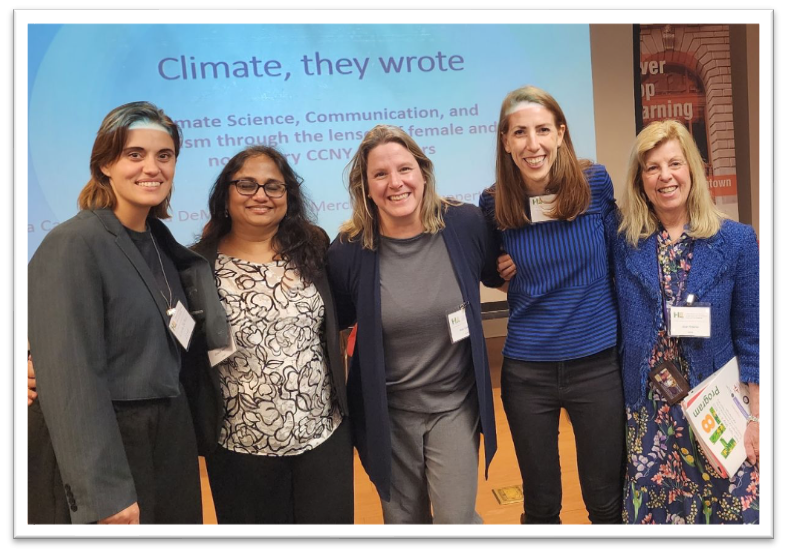 During the conversation, Dr. Merchant reflected on her journey as a woman of color who immigrated to the United States of America (USA) in 2002 with dreams to re-establish her professional career in the US workforce and STEM fields.  Through her story and more than two decades of work in STEM and academia in the USA and India that has impacted +1000 plus students, Dr. Merchant highlighted the importance of striving to becoming agents of change, humanizing and co-existing in academia, creating opportunities, embracing generational gaps and help build STEM identity for those who are underserved and underrepresented.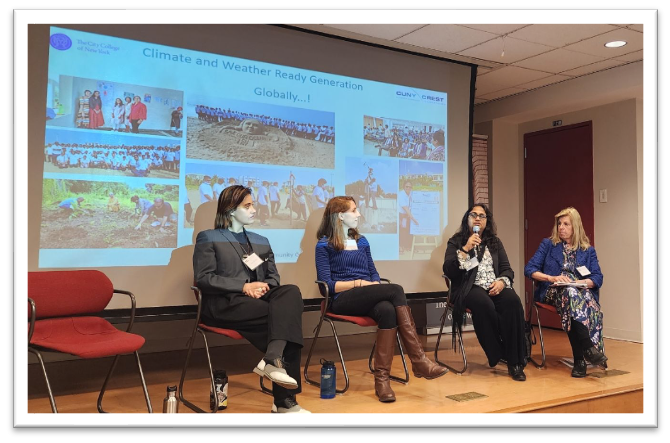 She said, "It's crucial for us as educators to understand and be aware of the STEM gaps. Students might have different thought processes, ways of expressing their opinion on various topics including the environment, and outlook on how they want to learn." She added, "Include students when designing experiential training and access; gain feedback from them and check-in with them from time to time. Create more opportunities in your labs for everyone to be heard." Dr. Merchant encouraged everyone to reflect on a critical question; what does justice even mean when you are not able to address injustice? 
Additionally, panelists emphasized on the fact that how vulnerable populations, including race, gender, class, or other oppressive hierarchies feel directly impacts how they defend the environment. There needs to be an ongoing learning environment which is less penalizing but more guiding. There are several ways other than taking exams that students can use to demonstrate that they have mastered a syllabus. Students need a classroom environment that equips them to leave with tools as opposed to papers with red marks. 
The panel was engaging and a great medium to encourage the attendees to think about the discussed topics and be the lighthouse of change.