Dr. Shakila Merchant Kicks Off the Broader Impacts 101 Workshop Series in Coordination with CCNY Office of Research and ARIS at Rutgers University
New York, NY, May 4, 2023–Today, Dr. Shakila Merchant, Deputy Director of the City University of New York Remote Sensing Earth System Institute (CUNY CREST) and Principal Investigator (PI) of CUNY Advancing Research Impact in Society-Broader Impacts (ARIS-BI) Toolkit kicked off the Broader Impacts 101 Workshop Series in coordination with City College of New York's (CCNY) Office of Research and PI of Rutgers University ARIS-BI Toolkit, Dr. Janice McDonnell.
This workshop series is hosted by the CUNY CREST Institute through National Science Foundation (NSF)-ARIS funding (Rutgers University). This inaugural informational session on NSF's BI criterion was attended by a diverse group from various departments and colleges at CUNY such as College of Staten Island, Kingsborough Community College, Research Foundation. Participants included early-mid career faculty in Science Technology Engineering and Mathematics (STEM), professionals from non-STEM fields such as Communication and Outreach, administrators etc.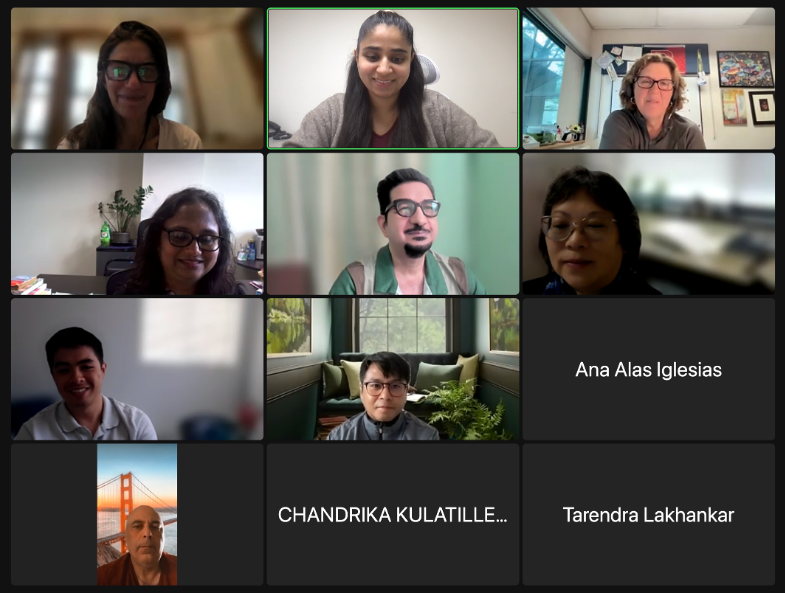 The purpose of the session was to help the participants understand how to plan the development of BI activities for their next National Science Foundation (NSF) proposal in order for them to start developing and articulating their BI identity.
"Through this series, we aim to provide the CUNY community with a go-to BI informational hub. We want to equip them with resources that empower their approach to creating their BI identity, and help them write a BI proposal and ultimately contribute to the society through their research."
Dr. Shakila Merchant
The session provided insights into basics of BI impacts, NSF BI priorities and investment areas, BI partnerships, and important elements of creating a BI plan. It also helped attendees gain a deeper understanding of the BI-Wizard through a guided virtual site tour. The BI-Wizard is an online tool that provides support in defining key elements of an effective plan and help researchers answer important questions such as what effective practices support my proposed approach and who will I work with?. Dr. Merchant emphasized on the relevance of understanding the return on investment and the impacts and benefits a BI proposal.
The session was designed to be interactive and consistently engaged its participants with live surveys and Q&A session. The infographic below depicts the NSF investment area that the participants most resonated with.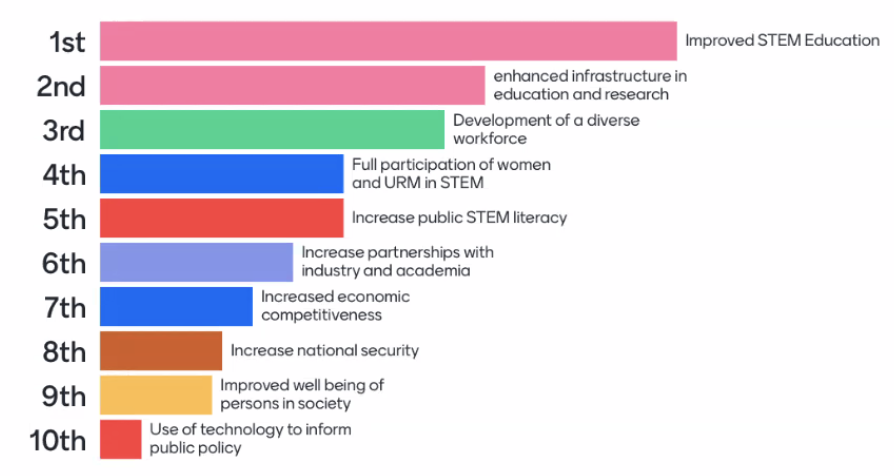 Dr. Merchant and Dr. McDonnell encouraged the attendees to use the ARIS-BI Toolkit and document their experiences as well as share feedback as the same will be used towards a special journal at NSF and help improve the overall user experience of the toolkit. Dr. McDonnell highlighted one of the goals of the workshop i.e., to increase funding and enhance job satisfaction for grant seekers.
Attendees found the session very informative. The next in-person workshop will be held in June 2023 and focus on learning to conceptualize, develop, and implement BI activities through case studies and real-time projects.