CUNY CREST Leadership Participates in BCEQ's 22nd Annual Water Conference and 53rd Annual Membership Meeting
City University of New York Remote Sensing Earth System Institute's (CUNY CREST) Executive Director, Dr. Reza Khanbilvardi and Deputy Director, Dr. Shakila Merchant participated in the Bronx Council for Environmental Quality's (BCEQ) 22nd Annual Water Conference and 53rd Annual Membership Meeting- The Call for Climate, Equity, Justice for Clean Air and Water on March 30, 2023 at the Manhattan College, New York.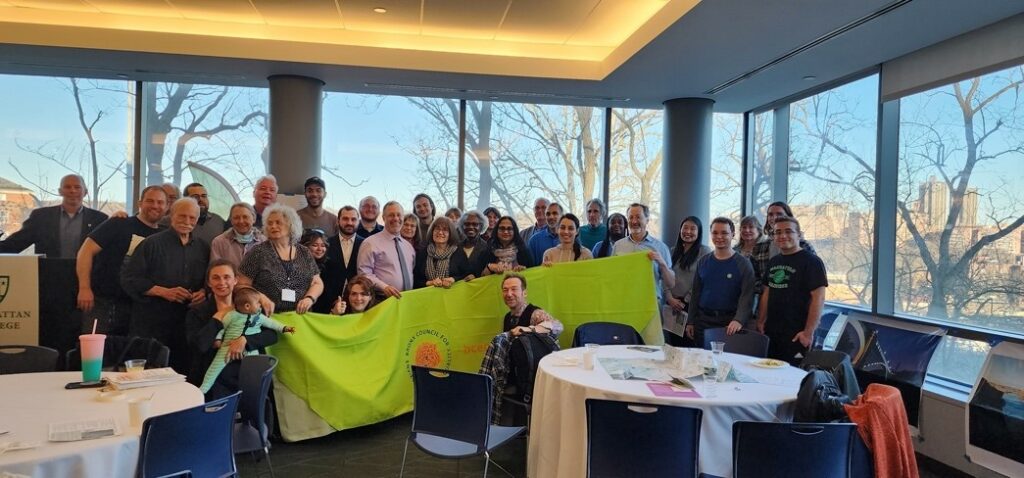 The event began with an introduction of the initiative followed by a poster session. During this session, Manhattan College's Center for Urban Resilience and Environmental Sustainability (CURES) students provided water quality reports on the Bronx River and Tibbetts Brook. Further, updates from the Bronx & Harlem Rivers Urban Waters Federal Partnership's (UWFP) quarterly meeting were shared. Participants got the opportunity to engage with different posters displayed in the room and network with attendees.
"Water and related environmental issues are critical for New York residents, and conference such as this helps bring together government, academia and community leaders together to help understand and address these challenges as one community."- Dr. Shakila Merchant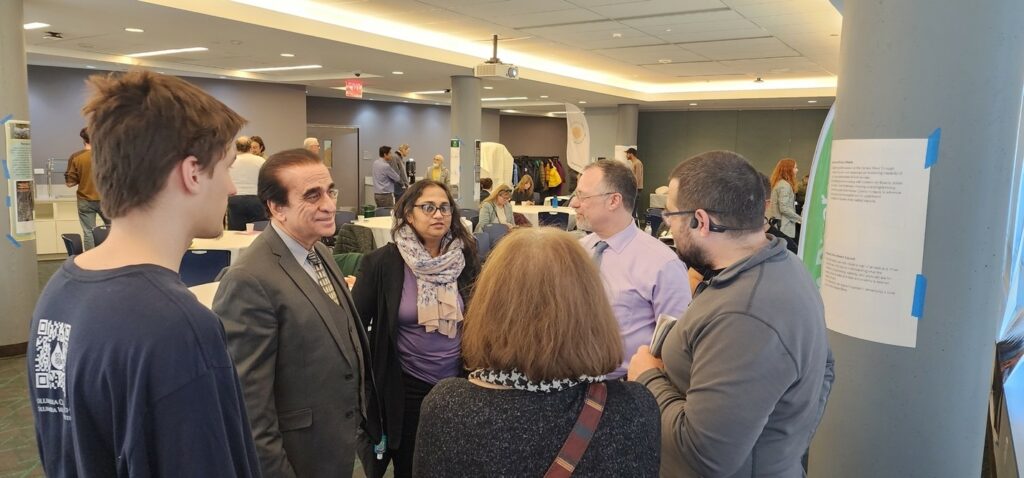 Further, special guest speaker and meteorologist from National Oceanic and Atmospheric Administration (NOAA), National Weather Service (NWS) Weather Forecast Office, Upton NY, Mr. Nelson Vaz, shared insights on what the society can learn from past weather events. Followed by his presentation, Nelson interacted with the audience through a Q & A session.
The event concluded with BCEQ's Annual Meeting- State of the Bronx Environment. The Environmental poster highlights included Capping the Cross Bronx Expressway; Harbor and Tributary Study EIS Comments on the Army Corp of Engineers; Bronx River – Starlight Phase 2 and Greenway; Daylighting of Tibbetts Brook from Van Cortlandt Park to the Harlem River; and Harlem River Greenway – Bronx side connecting the Empire State Trail (EST).
The event was a great success and helped participants learn about various environmental issues within our community, and how community-led initiatives can help ensure clean air and water, and environmental sustainability for all New Yorkers. Expressing their appreciation, Dr. Reza Khanbilvardi and Dr. Shakila Merchant said, "It was good to be part of this event, as a long-standing partner of our community, including diverse student population"