Dr. Reza Khanbilvardi represented the CUNY CREST Institute and National Oceanic and Atmospheric Administration Center for Earth System Sciences and Remote Sensing Technologies (NOAA CESSRST) II at the 14th International Precipitation Conference (IPC14) hosted by the University of Oklahoma at the National Weather Center in Norman, OK, from June 5-9, 2023.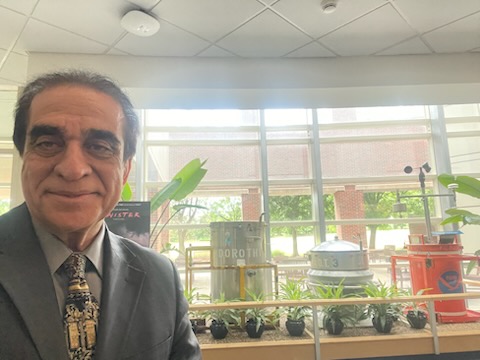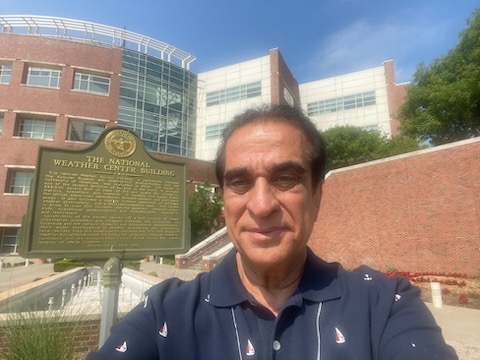 The theme of the conference was Emerging Directions in Precipitation Science and Applications: Going Beyond with an emphasis on the below:
Multi-source observations and modeling of precipitation
Water cycle dynamics from regional to global scales
Precipitation extremes and hydrological hazards including floods, droughts, and landslides
The goal of the conference was to create a discussion platform for scientists to define challenges and opportunities in the field of precipitation, and suggest directions for future research in the domain. The conference was attended by professionals from national and international agencies, and early career professionals.
Dr. Khanbilvardi believes that this conference led to some important conversations on precipitation, since it drives the atmospheric storage, movement of surface waters, and is both the primary source of freshwater and a major driver of natural hazards. Precipitation comprises the most challenging processes to estimate, model, and predict because of its variability at all scales and evolving interactions with the water cycles under a changing climate. Further he said, "Precipitation is a major component of uncertainty in weather predictions and climate projections. It impacts our ability to quantify water cycle dynamics, inform decision making, and predict natural hazards in response to hydrological extremes."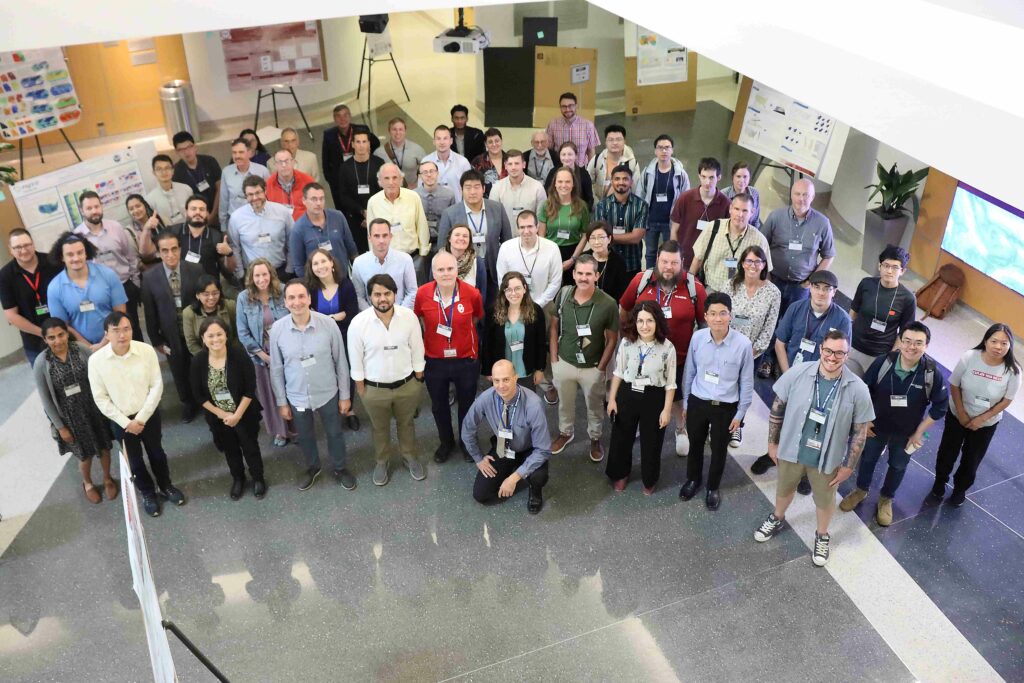 Dr. Khanbilvardi was able to engage with a number of scientists from NOAA Sever Storm Laboratory (NSSL) and NOAA Cooperative Institute for Severe and High-Impact Weather Research (CIWRO) with the aim of developing a collaborative framework to work on a potential joint project that includes: 
Improving the understanding and forecasting of extreme precipitation events in New City Metropolitan area,
Linking the precipitation output from the numerical models to surface hydrometeorology models,
Coupling which the atmospheric model to an urban hydrology model, and
Developing a flash flood forecasting system for New York City by utilizing NOAA and NSSL assets and approaches
A day before the conference, participants had the opportunity to attend four short courses on (a) Weather Radar Fundamentals, (b) AI/ML for Radar Quantitative Precipitation Estimation and Nowcasting, (c) Multi-Radar Multi-Sensor (MRMS) Quantitative Precipitation Estimates, and (d) Ensemble Framework for Flash Flood Forecasting (EF5). These informative courses were prepared and delivered by the scientists from the University of Oklahoma's NSSL and CIWRO at University of Oklahoma. Elaborating on his experience of participating in the courses, Dr. Khanbilvardi said, "This event presented an important and timely opportunity for interactions and discussions with experts who actually run the Multi Radar and Multi Sensors system and national flash flood forecasting tools of NOAA in NSSL". 

The conference was a great platform to discuss precipitation science and application, network with other professionals and young scientists and foster collaborations. Summing up his experience, Dr. Khanbilvardi said, "Witnessing national and international professionals and experts share their views on precipitation science and application, benefited academic researchers as well as students in gaining knowledge on developing plans for advancing the sciences in this field in the next 5-10 years. IPC14 created that learning opportunity."