CUNY CREST's stellar alumni, José A. Infante Corona and Isabel Perez from the class of 2015 and 2016 respectively, not just earned their degrees and a professional family at CCNY but also found each other as loving companions for life. They have now been married for six years and are raising their beautiful two-year-old daughter, Emma along with working in industries they are passionate about.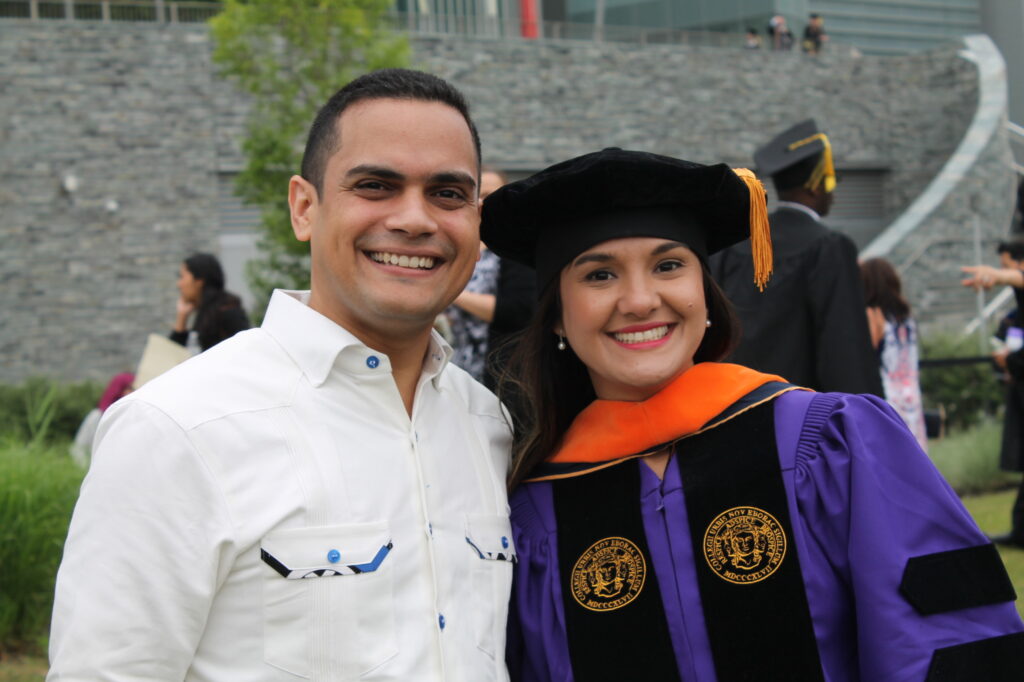 José graduated with a Doctorate in Civil Engineering in 2015 and Isabel graduated with a Masters of Engineering and Doctorate in Civil Engineering in 2016 from the City College of New York, CUNY. They were mentored by CUNY CREST Executive Director and Professor of Civil Engineering, Reza Khanbilvardi and CUNY CREST Faculty, Nir Krakauer and Tarendra Lakhankar.
At CCNY, Isabel conducted her research on Identification of Phreatophytic Groundwater Dependent Ecosystems using Geospatial Technologies. It focused on integrating spatial information using advanced statistical models to map groundwater dependent ecosystems (GDEs) in the United States for sustainable water management, particularly when human water consumption is in competition with environmental water demands. José conducted his research on Assimilating Merged Remote Sensing and Ground-Based Snowpack Information for Streamflow Simulation. It focused on modifying the SWAT Hydrological model to incorporate spatially distributed snowpack information from the snow thermal model to improve streamflow simulation.
José's and Isabel's academic journey at CREST helped them learn and hone their professional and technical skillsets. They said, "During our graduate studies, in which we received the CCNY/CE Science fellowship and funding through the CREST institute, we were engaged in cutting-edge research in one of the country's most outstanding academic programs. We were able to learn and successfully use advanced statistical techniques, geographic information systems, hydrological models, geospatial technologies, and remote sensing to offer innovative solutions to some of the greatest sustainability challenges."
Further, as CUNY CREST's Research Fellows, José's and Isabel's main responsibilities not only included conducting research but also attending and presenting in international and national meetings, conferences, seminars, symposiums, and poster presentations. Expressing gratitude they commented, "This incredible opportunity allowed us to refine our communication skills, which are critical for a successful career in any field to build bridges between diverse stakeholders with different levels of expertise, perspectives, and interests."
José and Isabel made memories of a life-time at CCNY. Elaborating on one of their favorite memories, they said, "In the summer of 2012, Isabel was selected to participate in the Summer School for outstanding students at the Hong Kong Polytechnic University and CUNY CREST provided support to attend this training. This summer school was the training grounds for future leaders and innovators in the field of sustainability. As part of this select group of young and diverse people from more than 20 countries, Isabel was able to participate in a forum where knowledge and ideas about the ecological, economic, social, political, and cultural realms of sustainability were exchanged."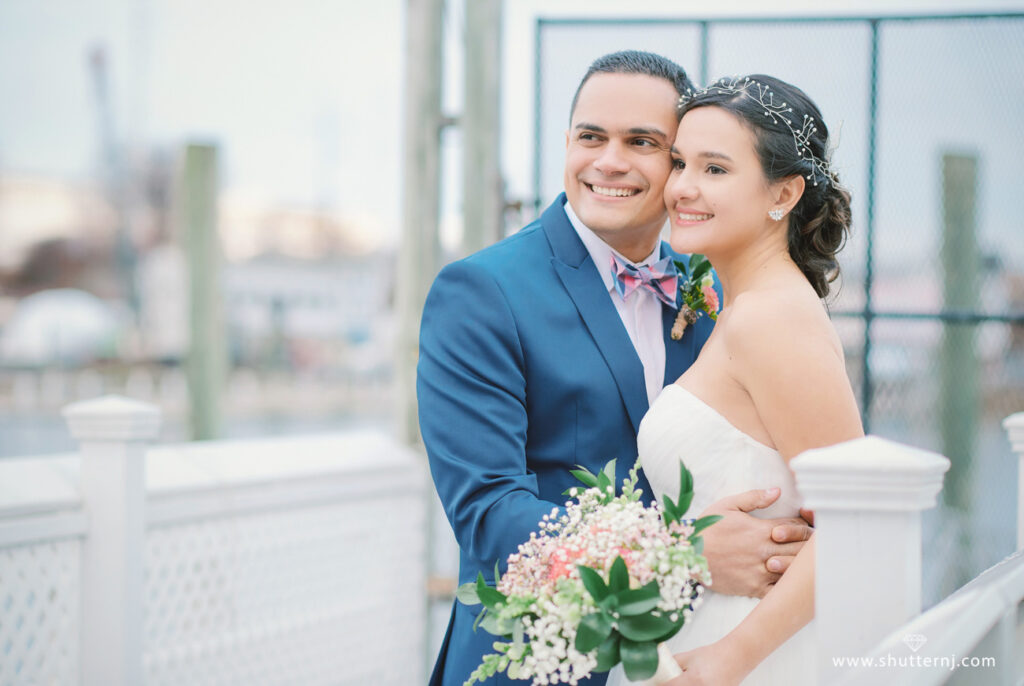 Currently, José and Isabel are working in industries that they are passionate about. José is a Senior Project Professional at Kleinfelder and is responsible for the design of water and wastewater infrastructure in projects throughout New England. Isabel is a Supervisor at Eversource and is responsible for leading and managing the Project Controls team responsible for the service designs, cost estimation, and preparation of work packages of all Accelerated Replacement and Reliability Capital Construction Projects within the Eversource Connecticut Gas Business Unit. Jose and Isabel feel grateful to be able to pursue their passions and contribute to the strategic goals of the companies they work for. They said, "We are thankful to the knowledge and skills acquired during our time at CUNY and CREST."
José and Isabel are truly a match made in heaven. They met during their time at CCNY and CUNY CREST and not only shared a passion for their careers but also shared the same core values, love for food and traveling, and many other hobbies. They now enjoy visiting their families in Colombia and Dominican Republic, especially now that they have Emma, their 2-year-old daughter.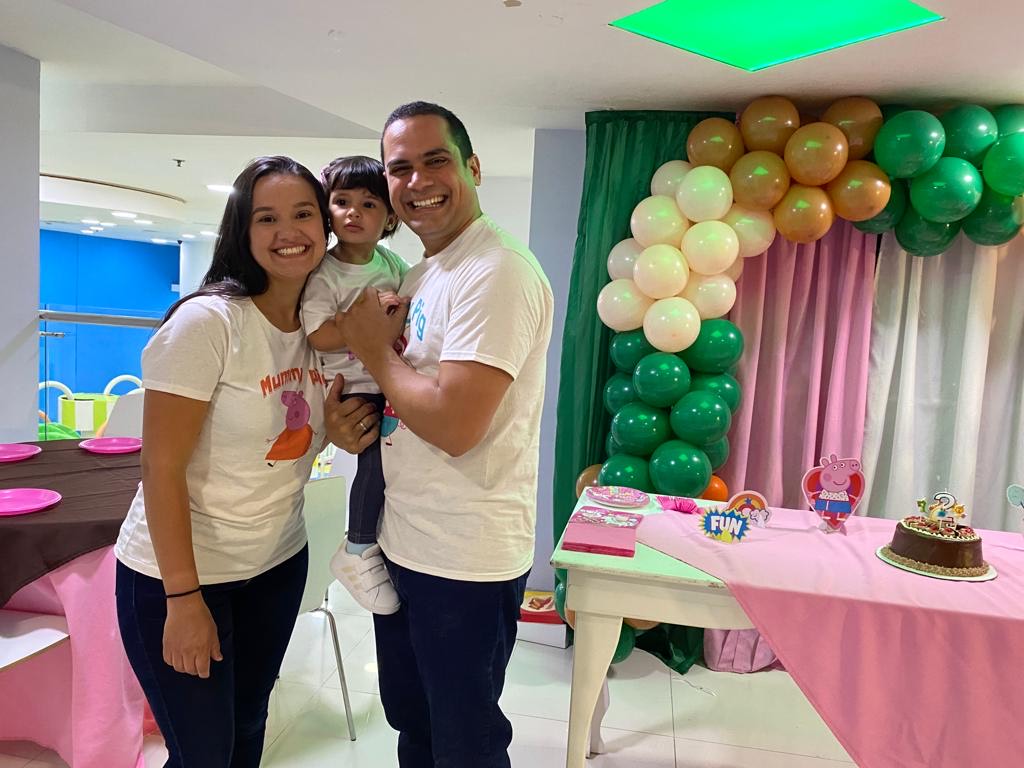 CUNY CREST wishes José and Isabel the best in their married and professional lives!