Dr. Khanbilvardi joined Caribbean Climate Adaption Network (CCAN) kick-off meeting in San Juan Puerto Rico
---
The Climate Adaption Network (also known as CCAN) met at the University of Puerto Rico in San Juan Puerto Rico during February 1st-3rd, 2023 for their kick-off meeting. CCAN is part of a broader network of 12 teams funded by NOAA's CAP/RISA across United States. CAP is the new name for the NOAA-Climate Program Office that was formerly known as RISA (Regional Integrated Sciences and Assessment). The CAP program supports sustained, collaborative relationships that help communities build lasting and equitable climate resilience. Funded by 5-year cooperative agreements with NOAA, the work is accomplished by teams of research institutions, nonprofit organizations, and state/local governments in multi-state regions.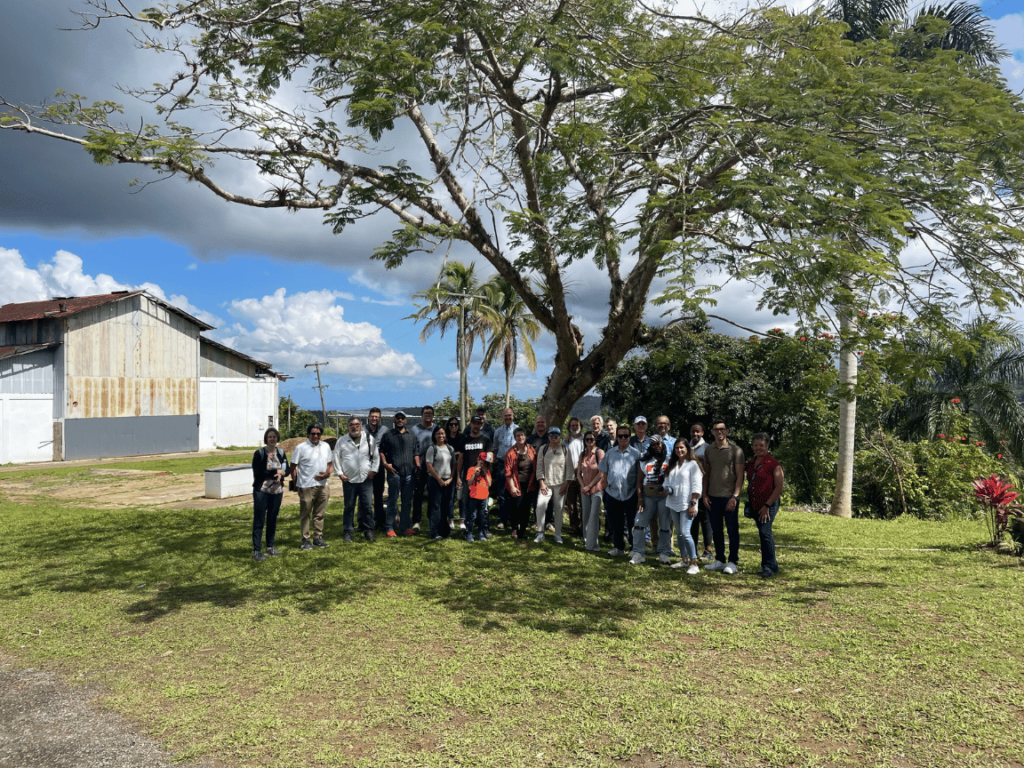 The CCAN team seeks to build a just and equitable climate resilience capacity in local society by improving planning for future climate, social, and economic scenarios. The goal is to form a regional knowledge-action network of researchers and stakeholders that can evaluate needs, provide technical-scientific expertise, facilitate communication, and build cross-regional connections and capacity. The work will be carried out at three scales ranging from the community micro-level to territorial meso-level, and macro-level of regional networks. There are many nationally and internationally known individuals in this so-called "Dream Team", seeking to utilize a human-centered design, bringing together impacted community and government stakeholders, and multidisciplinary scientists to develop and co-produce community climate adaptation capacities, strategies, and actions that build on locally grounded scenarios.
The kick-off meeting was focused on how to set up this network to help build adaptive capacities for future climate extremes, plan responses to cascading climate hazards and governance crises. The three days meeting was opened with an overview of the CCAN goals and objectives by Dr. Pablo A. Mendez-Lazaro ( the Team Lead PI). That was followed by Ms. Caitlin Simpson, Program Manager, NOAA Climate Adaptation Partnerships (CAP) and Dr. Chelsea Combest-Friedman, Director, NOAA Climate Adaptation Partnerships (CAP). They articulated the NOAA's overall goals and objectives in supporting CCAN and other CAP teams. The meeting continued with breakout sessions on different elements of CCAN activities and its 5-year plan.. Part of the meeting included a fieldtrip to rural communities in the central area of Puerto Rico (Utuado, Jayuyas, Ciales). Meeting with community leaders in COSSAO, Utuado was considered an important highlight of the meeting to see how communities come together to adapt in the face of climate changes' impacts.
The CCAN team aims to build a large network of experts from universities, non-profits and other organizations that can leverage local knowledge to address climate hazards related to extreme rainfall and heat events, droughts, landslides and coastal and riverine flooding. During the next five years, CCAN Scientists will utilize NOAA and other available data products to increase local climate adaptive capacity and resilience in small and underserved and underrepresented communities. Thru CCAN, the team will also support education and professional development in NOAA mission areas. Next year meeting will be held in US Virgin Islands in March 2024.