CCNY Faculty, Dr. Indrani Pal recently awarded the "Moonshot Award" by California State Water Resources Control Board (SWRCB) and the West Big Data Innovation Hub
CCNY Faculty, Dr. Indrani Pal recently awarded the "Moonshot Award" by California State Water Resources Control Board (SWRCB) and the West Big Data Innovation Hub
Honored CCNY Research Scientist at the CUNY Remote Sensing Earth System Institute was recently awarded the "Moonshot Award" by California State Water Resources Control Board (SWRCB) and the West Big Data Innovation Hub for her research project, Where's my Water?: Predicting Renewable Freshwater Resource & Filling in Crucial Data Gaps.
Dr. Pal is not only a water scientist and researcher, but also an influential teacher, motivating mentor, and a passionate mother. Through her current successes and diligent work she has also become an aspiring academic entrepreneur with a passion to develop bridges between water and climate science, technology, and people via collaboration to solve global water problems. Dr. Pal is a 'lead of leaders' and her determination truly shone throughout her time developing her project that later earned her the "Moonshot" Award.
Clean water is a vital basic human right, yet we commonly see it as a common topic in politics, especially in terms of access to clean water. When asked how to describe the problems surrounding access to clean water, Dr. Pal describes the multiple issues she has seen. "Water is safe until it is… Access to clean water is a necessity that lets us ensure we are keeping ourselves safe", Dr. Pal explains. Access to clean water is even an issue that is prevalent in local communities. Another problem described by Dr. Pal is that "the infrastructure carrying potable water or waste water is old", this problem was seen through the Flint, Michigan Water Crisis.
Dr. Pal explains that in terms of regulations and policies that are created to support access to clean water one major issue seen is that these many of these policies only occur AFTER a problem arises. "We are more reactive than pro-active", says Dr. Pal. How can we act accordingly to the increasing demand for clean water supplies?
Tackling the issues faced in the problems of access to clean water is not a single effort but a collaborative one. Dr. Pal first heard of the challenge by attending the Bloomberg's Data for Good Conference back in September 2019. At the conference she learned about the California Water Data Challenge hosted by West Big Data Innovation Hub and decided to apply although the deadlines were quickly approaching two weeks after she found out about the challenge. Dr. Pal has shown us the importance of collaboration and cooperation through her project submitted for The California Water Data Challenge. Her project, Where's my Water?: Predicting Renewable Freshwater Resource & Filling in Crucial Data Gaps.
The project was in collaboration with other great minds, giving Dr. Pal the opportunity to be a 'lead of leaders'. Dr. Pal served as the water scientist, Valerie Were was the social scientist, Jose Gustavo was the web tool/visualization expert, and Kirshna Bhogaonker ,Benjamin Kinsella and Xiuyang Guan were the data scientists and AI experts. The California data dive was a major source that helped the group understand the role of State Water Project's water supply and the rivers supplying water for them from the north and south. They were able to identify gaps in the state's water data.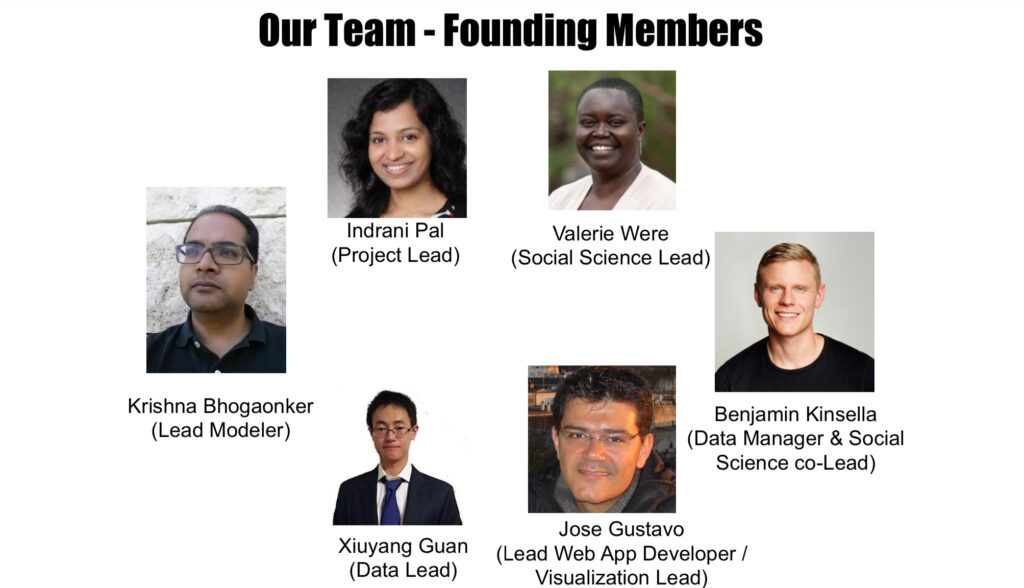 "If we could predict supply of water in the rivers well, it would help water managers making informed decisions on water delivery to the rights holders and also to the down south that receives 100% of their drinking water from SWP (State Water Project)", explains Dr. Pal. The team discovered that over 90% of sensors they can use to train the data to develop prediction models were either not naturally flowing or had data gaps. To solve the problem in hydrology they developed AI-based models to create two main solutions to predict future supply predictions and fill in those data gaps. Their models were able to predict days, weeks, months in advance how much water would be available for surface water resources to inform decisions to deliver water to the south. Their project improved the quality of the data as well as generating supply predictions for the State Water Project (SWP) which benefits the water science community and practitioners alike.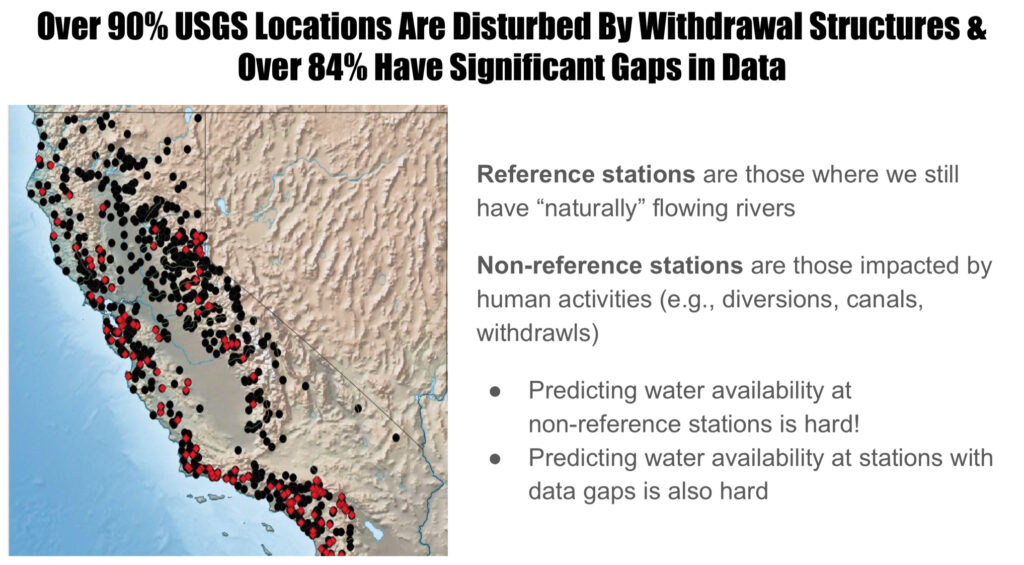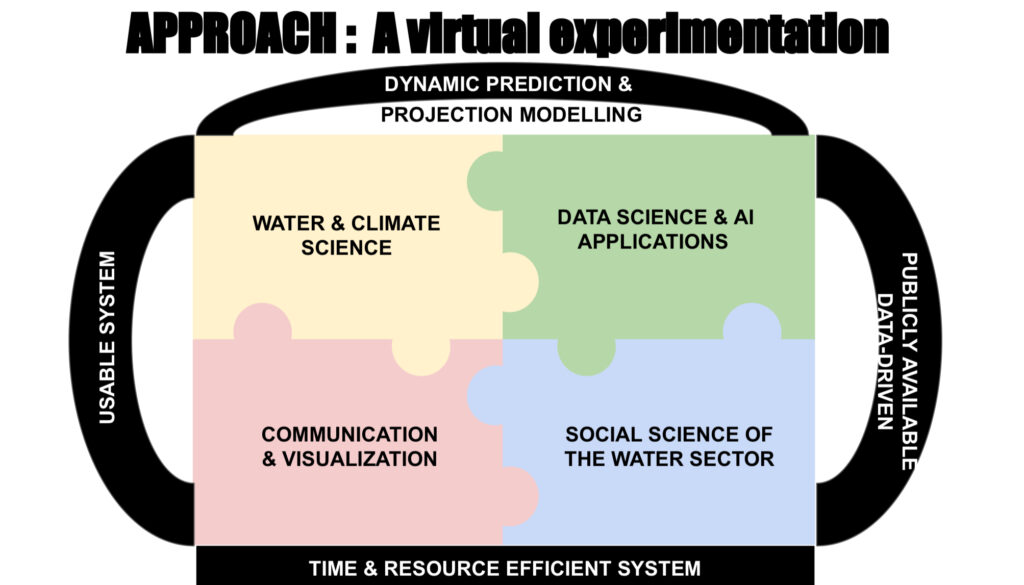 They submitted their project back in early February 2021 and had a celebration, they did not know what to expect. Seven months later they hear back and were awarded for their valiant work and effort. "Water makes society and society makes water, so water solutions must be community initiated", says Dr. Pal.
Earlier this year, Dr. Pal received a small grant from the Consortium of Universities for the Advancement of Hydrologic Science, Inc. (CUAHSI) for the creation of a short film on water for their "Let's Talk about Water" initiative. In collaboration with a film maker from Riders University, they produced "What is Water?" a short film that takes a look about the importance of clean water from the eyes of youth from ages 3–8 years old. Dr. Pal also began a youth book club to create a vision to teach them about the world and its environmental systems.
Overall Dr.Pal's participation in the California Water Data Challenge was difficult but highly satisfying. This was her experience to become a 'lead of leaders' especially to her diverse team, she invested part of her time and energy on relationships. In the past 2 years she mentored over 20 students and taught them about her mission.
Being awarded the 'Moonshot' award enabled Dr. Pal to refocuses on all her ideas she had while building out her project to 'recharge her engine' to create even more ideas. From her experience she learned that being a leader is not an easy task, especially to predict an outcome and keep others motivated. Moving on, her next steps are to build a small team to begin the project once again. She has partnered with a visionary water entrepreneur from California to go BIGGER on her next idea!
Dr. Pal's message to students and early career professionals who might be interested in water science is to "READ-READ-READ", explore the world whenever you have the chance!