March is Women's History Month in the U.S. It is a time to celebrate women's contribution to history through their many successes and achievements and recognize the vital role women play to society.

During this month, the CUNY CREST Institute will celebrate and honor the influential women scientists and engineers to our community of students, partners, colleagues, and stakeholders. We are thankful to have such wonderful talents and to show our appreciation have interviewed different faculty and students from the CUNY CREST Community.
We interviewed the spotlighted scientists on the following set of questions.
1. What is you background? How did you get to where you can today in your professional journey?
2. What obstacles have you faced in your journey as a Women in the Earth System Sciences? How did you overcome them?
3. What does Women's History Month mean to you?
4. What has been your biggest motivation?
5. What advice would you give young women who are interested in the Earth Systems Sciences?
Click below to read the responses of our esteemed scientists and students!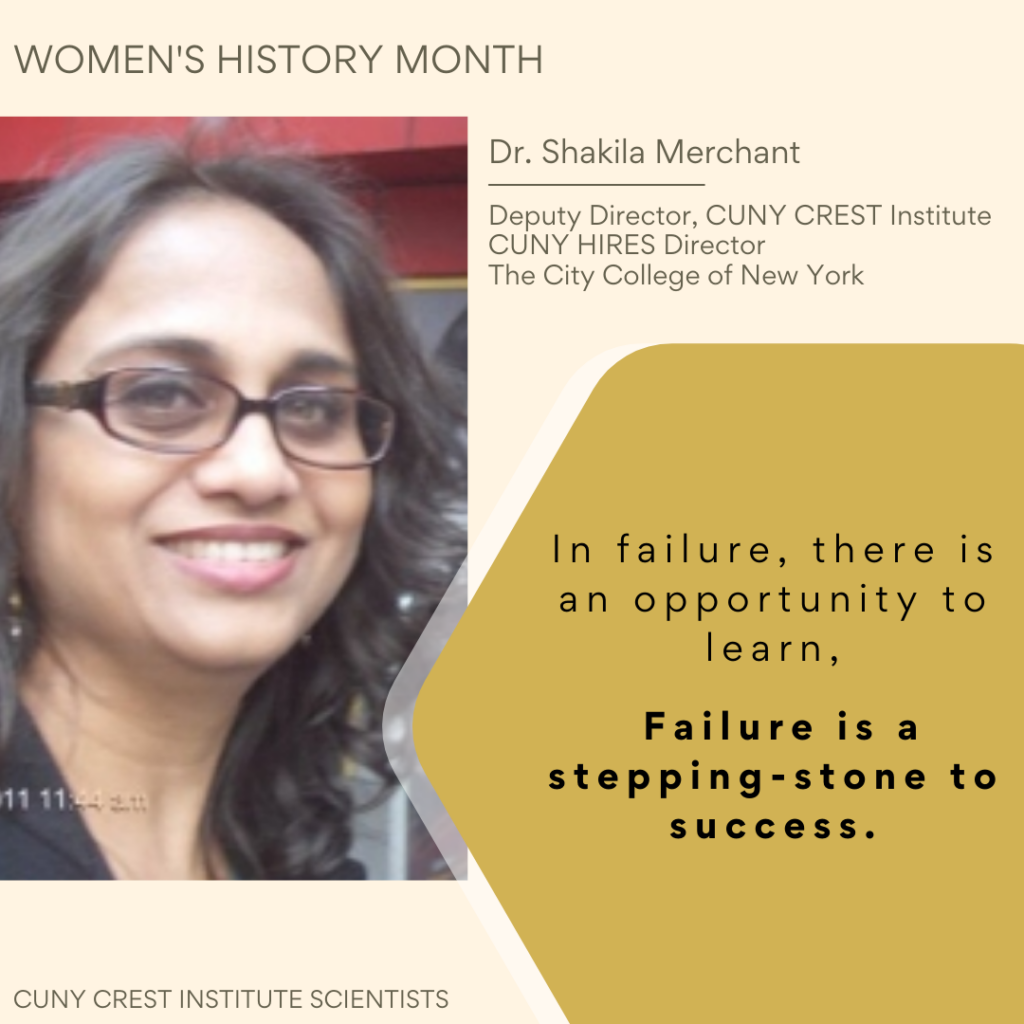 Meet Dr. Shakila Merchant
Deputy Director, CUNY CREST Institute
CUNY HIRES Director
The City College of New York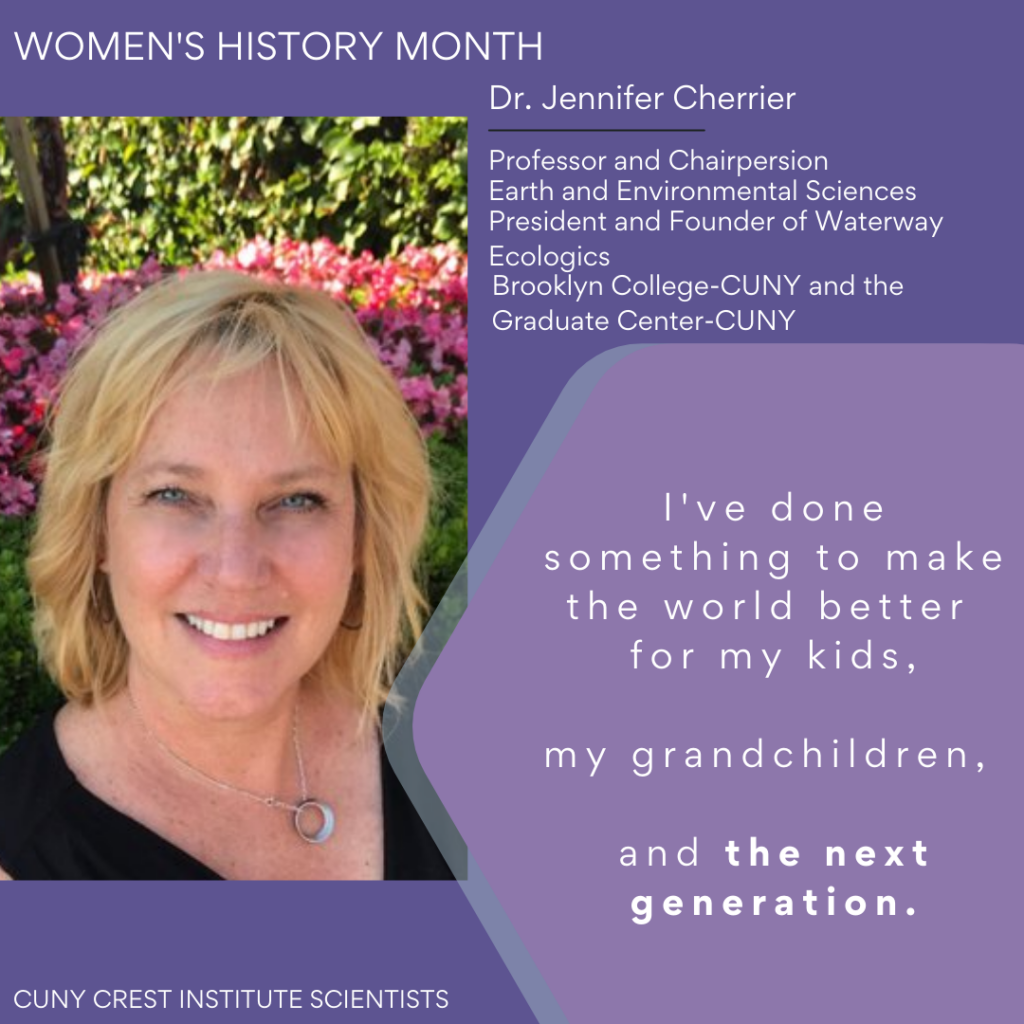 Meet Dr. Jennifer Cherrier
Professor and Chairperson, Earth and Environmental Sciences
President and Founder of Waterway Ecologies
Brooklyn College and the CUNY Graduate Center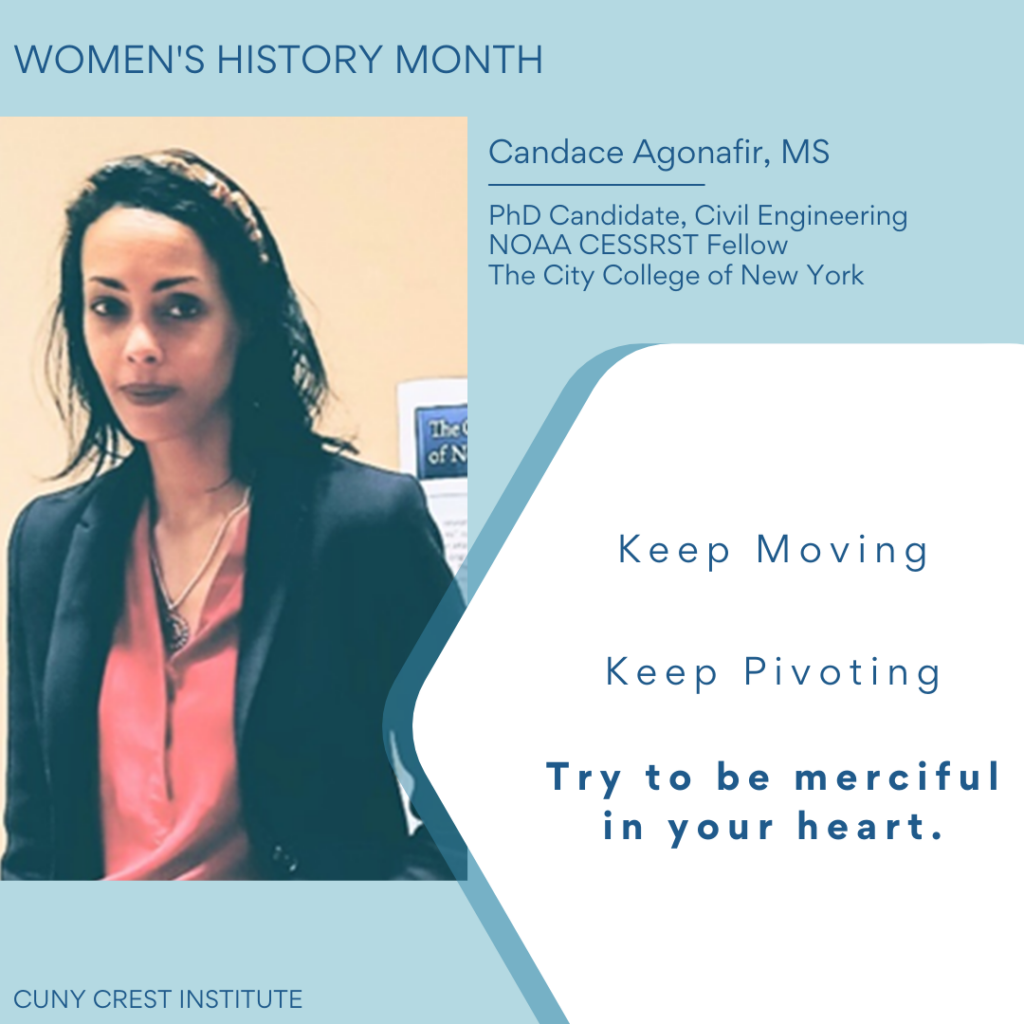 Meet Candance Agonafir, MS
PhD Candidate, Civil Engineering
NOAA CESSRST Fellow
The City College of New York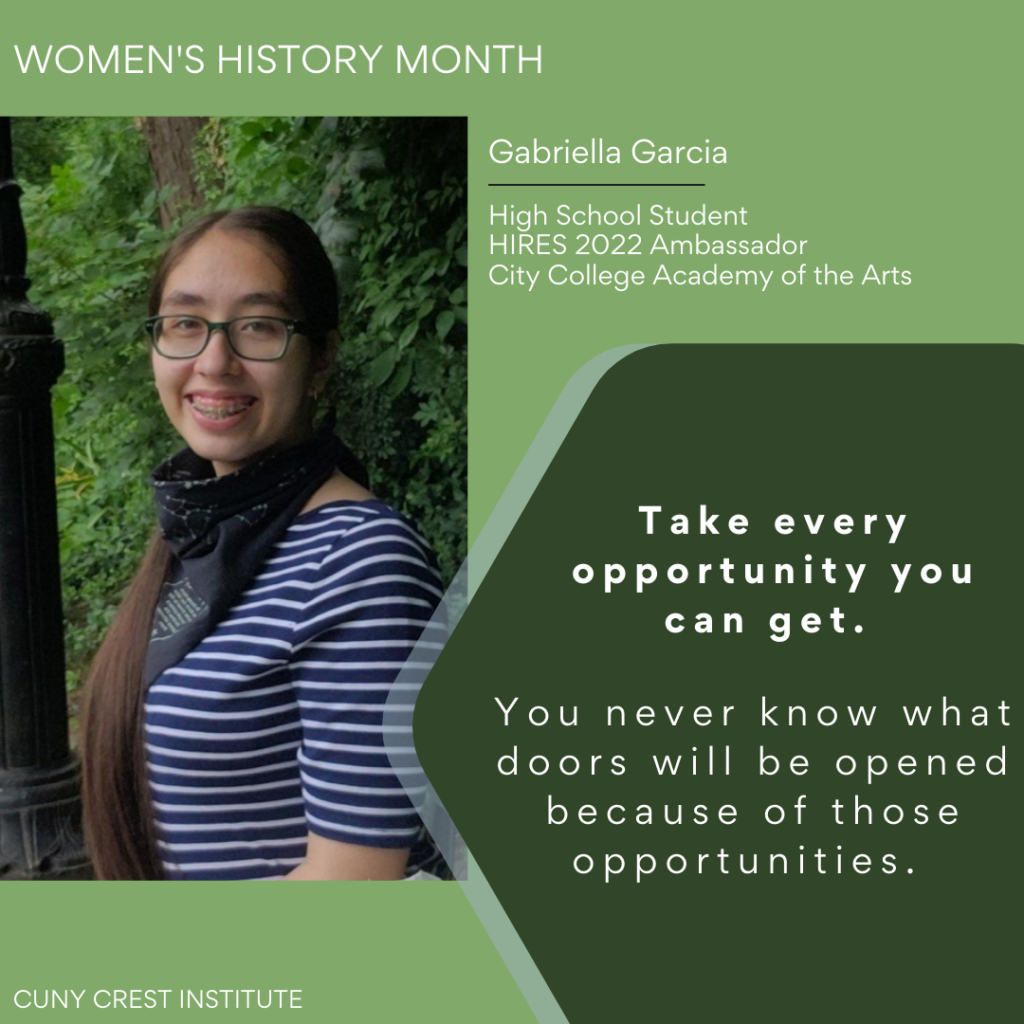 Meet Gabriella Garcia
High School Student
HIRES 2022 Ambassador
City College Academy of the Arts