This semester, CUNY CREST's Research Assistant, Ololade S. Alonge graduated with a Master's in Civil Engineering from the City College of the City University of New York. Ololade's research was titled, Seasonality and Climate Predictability of the Frequency of Extreme Flood Events Across the Contiguous United States. She conducted the research under CUNY CREST Faculty affiliate  and Associate Professor of Civil Engineering at CCNY, Naresh Devineni. Commenting on the achievement, Ololade said, "I feel relieved and happy. Looking back on the last two years, I couldn't have imagined achieving all I did so I am grateful for all the opportunities and a little surprised but extremely delighted."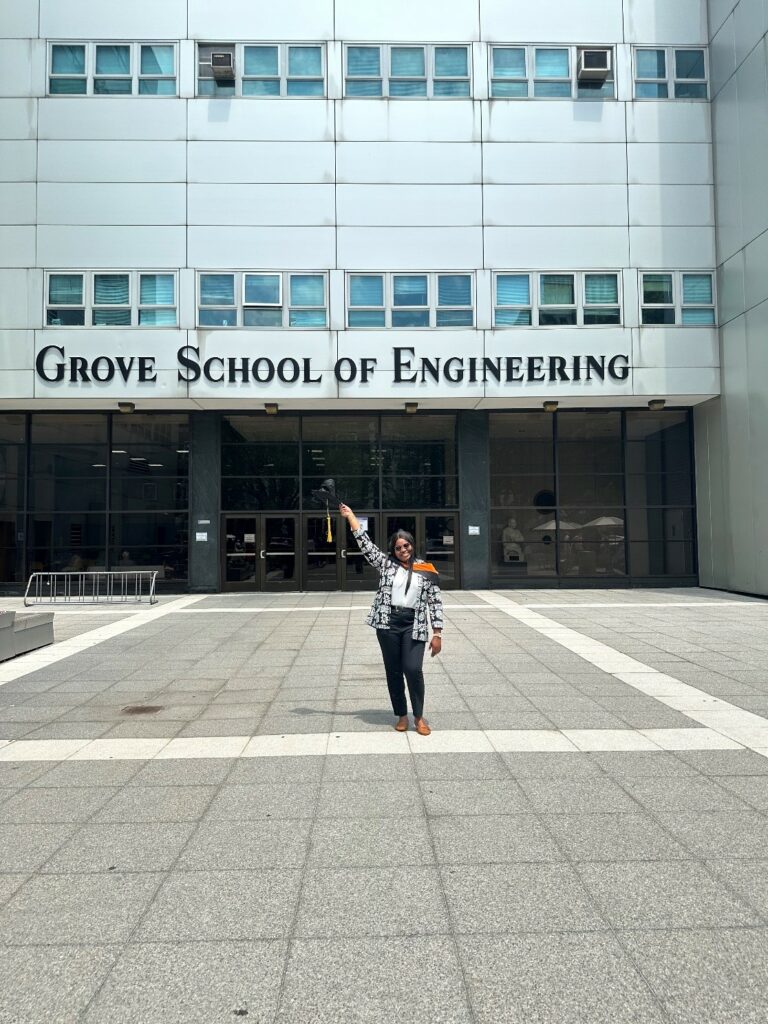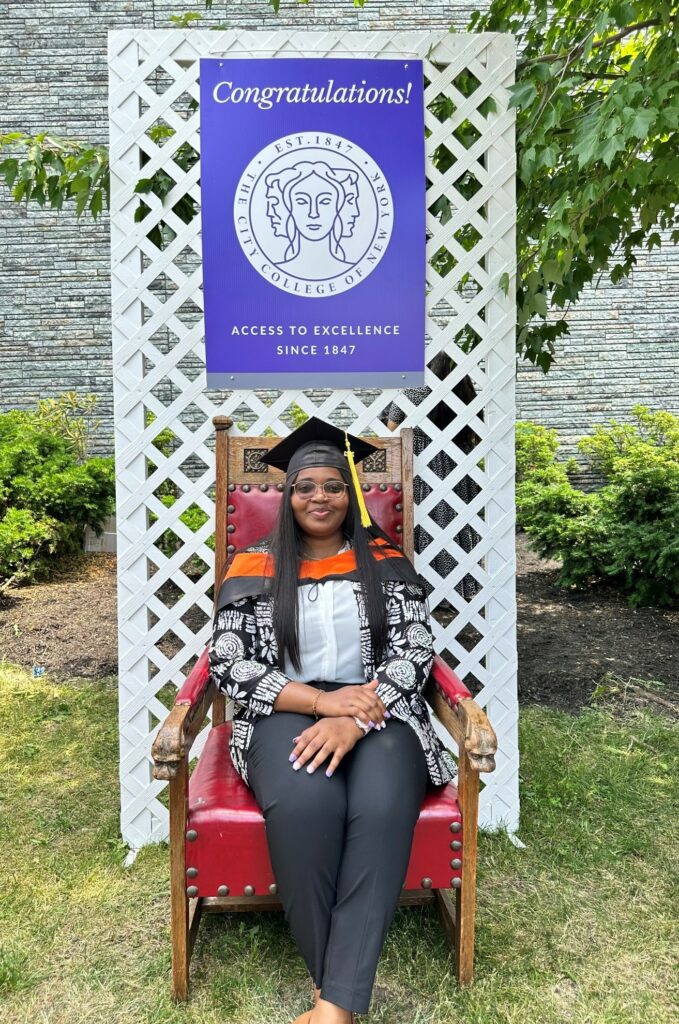 The aim of Ololade's research was to determine the frequency of extreme flood occurrence in the USA as well as the period of these events. She also considered the effects of climate anomalies on the behavior of floods and determined if climate can inform floods using a climate prediction model. Elaborating on the results of her research, Ololade said, "Clear seasonality was seen in the frequency of flood occurrence with the spring months being a dominant season of flood occurrence. Also, it was observed that different climate anomalies inform different regions of the USA." Ololade believes that her CUNY CREST faculty mentor, Dr. Naresh Devineni played a pivotal role in the success of her research and academic journey. Thanking Dr. Devineni, Ololade said, "He has been such a patient and inspiring mentor who took the time out to teach and advise me with conviction throughout my academic program. He encouraged me to apply to the program at CCNY so if it weren't for him, I wouldn't be here giving my success story interview to CUNY CREST. I'd like to express my gratitude for his support throughout my program and even until now. Thank you, Professor!"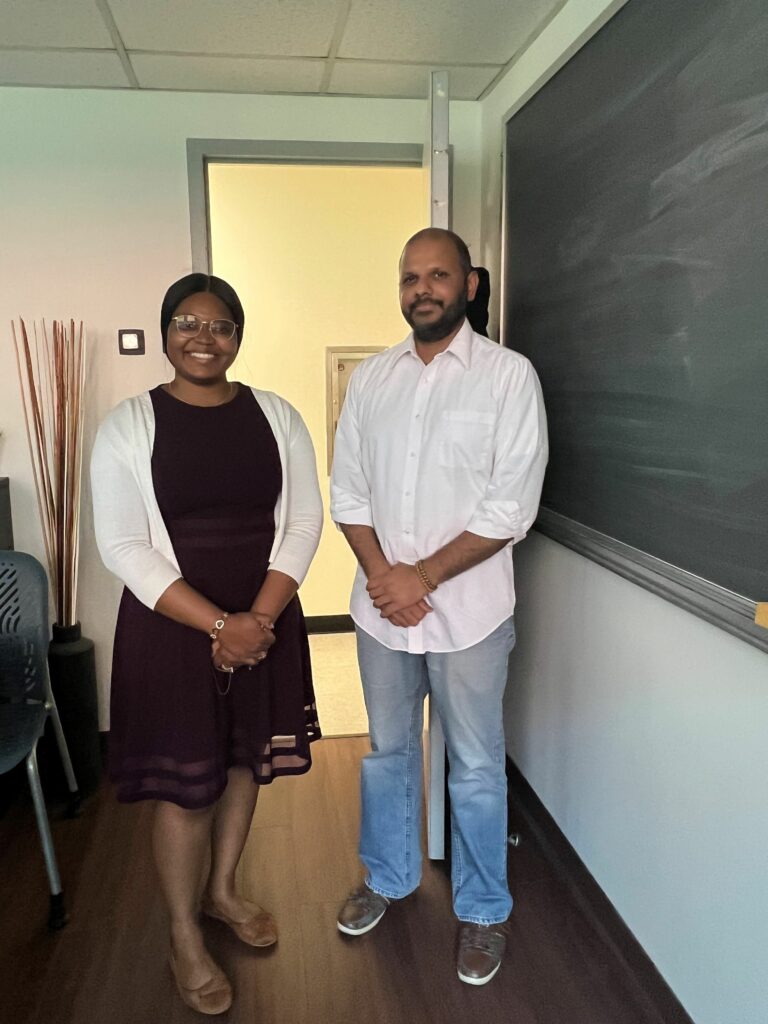 Serving as the CUNY CREST Research Assistant, Ololade developed the love for research and gained practical knowledge, which in turn helped her in the projects that she took during her Master's program at CCNY. Ololade elaborated, "It also helped me improve my writing and presentation skills. I learned data analysis skills for my research, including the use of programming software like Python (using Jupyter Notebook) and R Studio. This helped me gain critical professional skills in research and engineering, aligned with today's job market. It definitely gives me an edge in the real world outside of the classroom."
Ololade's achievements while at CCNY have been exemplary. She has consistently displayed qualities of a hard-working student who deeply cares for the Science, Technology, Engineering, and Mathematics (STEM) community.
During the summer of 2022, Ololade engaged in the CUNY CREST Summer Program where she served as a mentor for students in the High School Initiative in Remote Sensing of Earth Systems (HIRES) Program and Research Experiences for Undergraduates (REU). She added, "I helped these high school and undergraduate students to learn basic data analysis skills using excel and simple python algorithms. They were able to create and present their work to the public at the end of the program. It was a challenging but a very rewarding experience for me."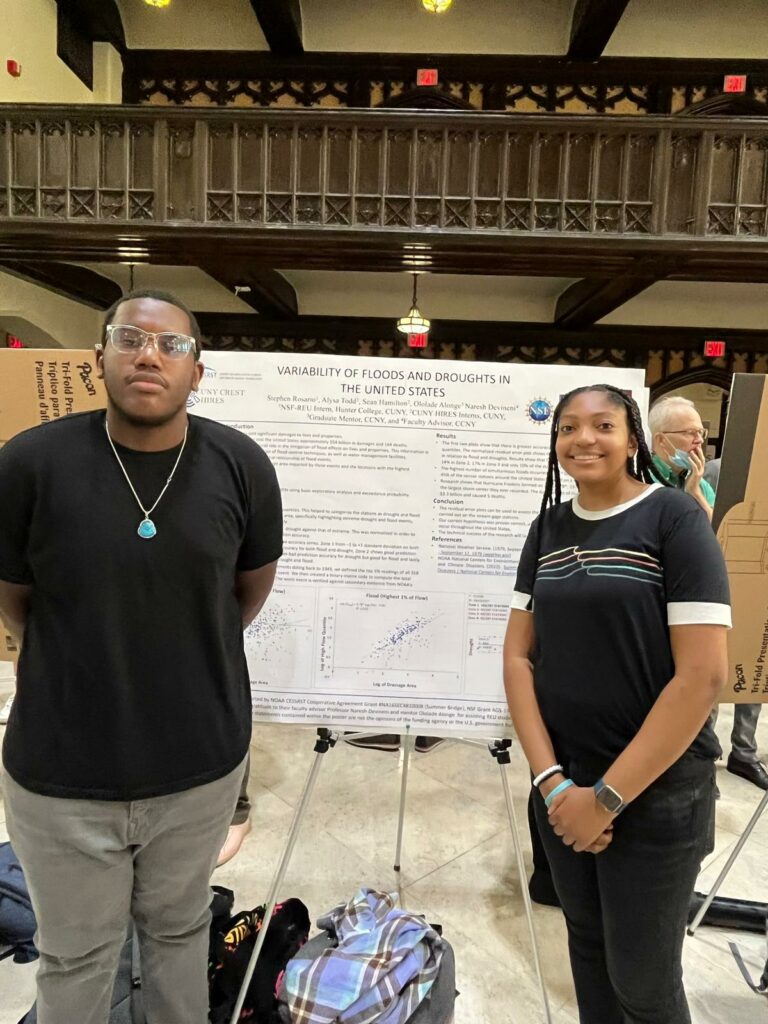 Ololade graduated with a summa cum laude honors with a CGPA of 3.97. She also had the rare privilege of giving an oral presentation of my research in-person at the American Geophysical Union (AGU) Fall Meeting of 2022 held in Chicago. Her accomplishments are a testament of her commitment and perseverance.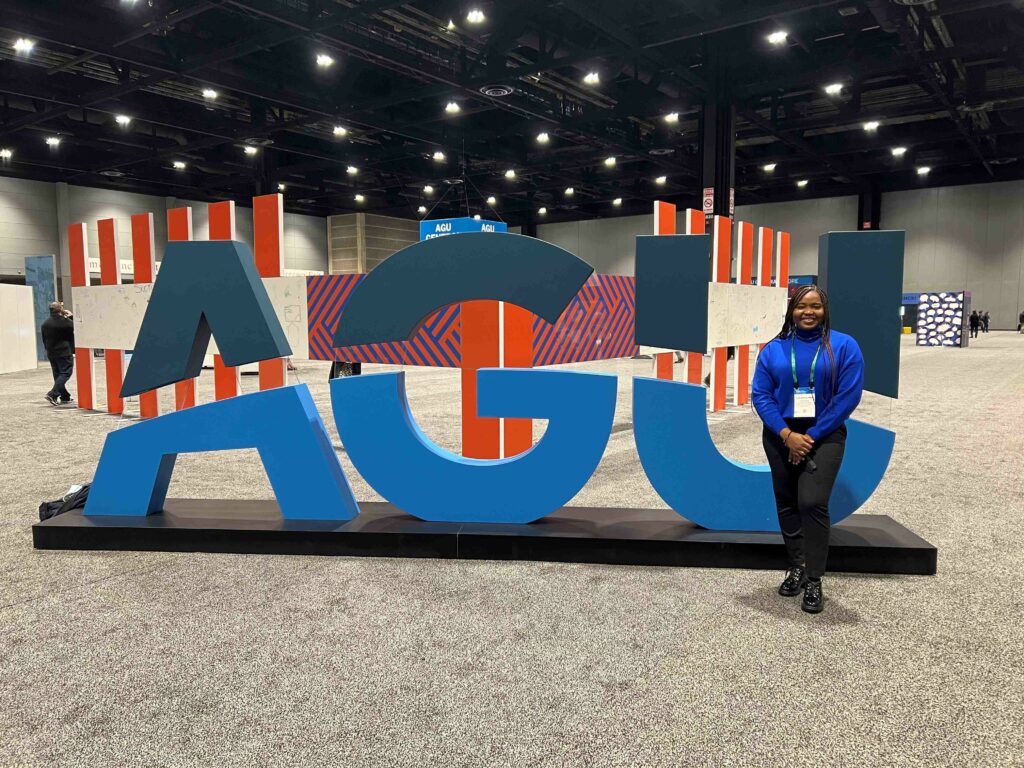 Ololade's journey presented challenges. She said, "One of the biggest challenges I had to deal with was the move from my home country to the USA to further my education. I had to adapt to a new environment, new culture, and new seasons. Another main challenge that I encountered was the change in the academic approach such as the difference in the grading system and the measurement system. My home country uses the metric system in calculations which I have been accustomed to from my early years, but I had to change my orientation and relearn the imperial system used in the US. I also had a long commute to the campus from where I lived, therefore, I had to travel almost two hours one way for my classes, which were often in the evenings and that meant getting back to my accommodation very late at night. My first semester was challenging because of the great adjustments I needed to make academically, physically, and mentally."
Ololade did not give up and handled the challenges with resilience and an optimistic attitude. She said, "My family had a tremendous impact in myadjustment process by their unwavering support throughout my program. It also took a lot of study, practice, and late nights to overcome most of these challenges. I'm glad that all my hard work, sacrifice, and dedication paid off in the long run."
Summarizing her journey at CCNY and especially the Grove School of Engineering, Ololade said, It has been an absolute honor being able to go to school here. I love my professors and the courses that I took. I can say with confidence that I never regretted my decision to study at CCNY. There are a lot of opportunities here, even for international students. So, I would encourage current and future students to put in efforts, and they would certainly be rewarded with excellent results."
Ololade plans to work while aiming to get her EIT certificate. She started working as the Highway Drainage Engineer at WSP USA on June 26, 2023. Her work involves the design, maintenance, remodeling, and construction of highway drainages. Ololade Said, "I have always loved the interdisciplinary field of Civil Engineering and am excited to be working along with professionals from varied fields of Engineering to benefit the community at large."
Ololade has proven that with the right mindset, dedication, good mentorship, and passion, any dream is achievable. She is truly an inspiration for students at CCNY.