CREST Institute began the month of February by joining the tradition of celebrating and recognizing the Black History Month (BHM). We acknowledged the 2022 BHM Theme – Black Health and Wellness. We salute the Black Americans across the country and in CREST Institute, who have achieved many laurels through their contributions to various fields including science, health, and technology. Black History Month is a time to not only acknowledge, but also to educate our community of the Black/African American individuals who play a vital role in the CUNY CREST institute.
We are grateful to have a diverse pool of scientists that strive to achieve the Institute's mission of advancing remote sensing and earth systems, transforming science into innovative products, training scientists and leaders, nurturing business opportunities, fostering inclusive partnerships, and promoting environmental and climate justice. To honor Black History Month the CUNY CREST Institute Team has created a special feature that highlights the Black/African American scientists we have in our own community:
The CUNY CREST Institute Team wants people to hear the voices of our valued Black/African American scientists!
We interviewed the highlighted scientists on the following set of questions.
1. How has your identity as a Black/African American scientist influence your profession?
2. What obstacles have you faced in your profession as a Black/African American scientist? How did you overcome them?
3. What does Black History Month mean to you?
4. What has been your biggest inspiration?
5. You are a role model for many of our students. What advice would you give Black/ African American youth interested in Earth Systems science?
Click below to read the responses of our scientists!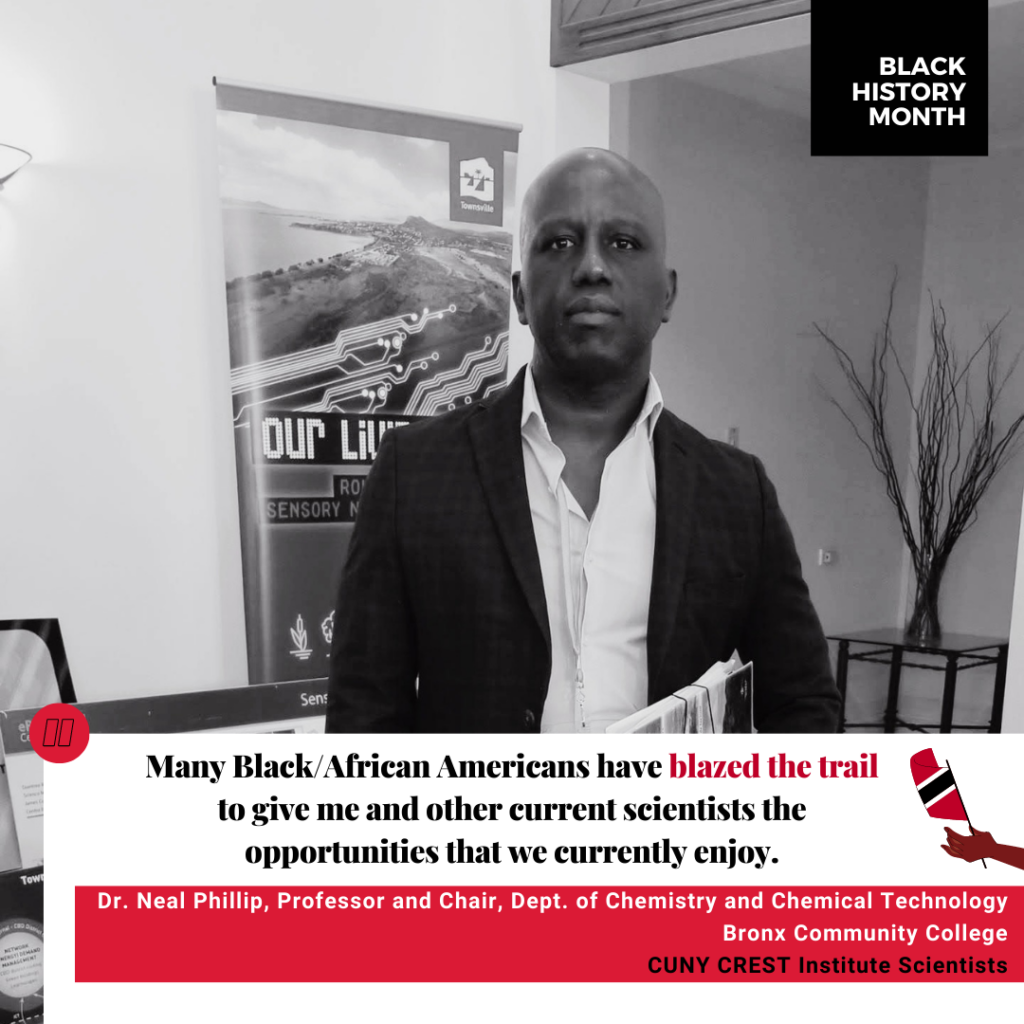 Meet Dr. Neal Phillip
Professor and Chair, Dept. of Chemistry and Chemical Technology
Bronx Community College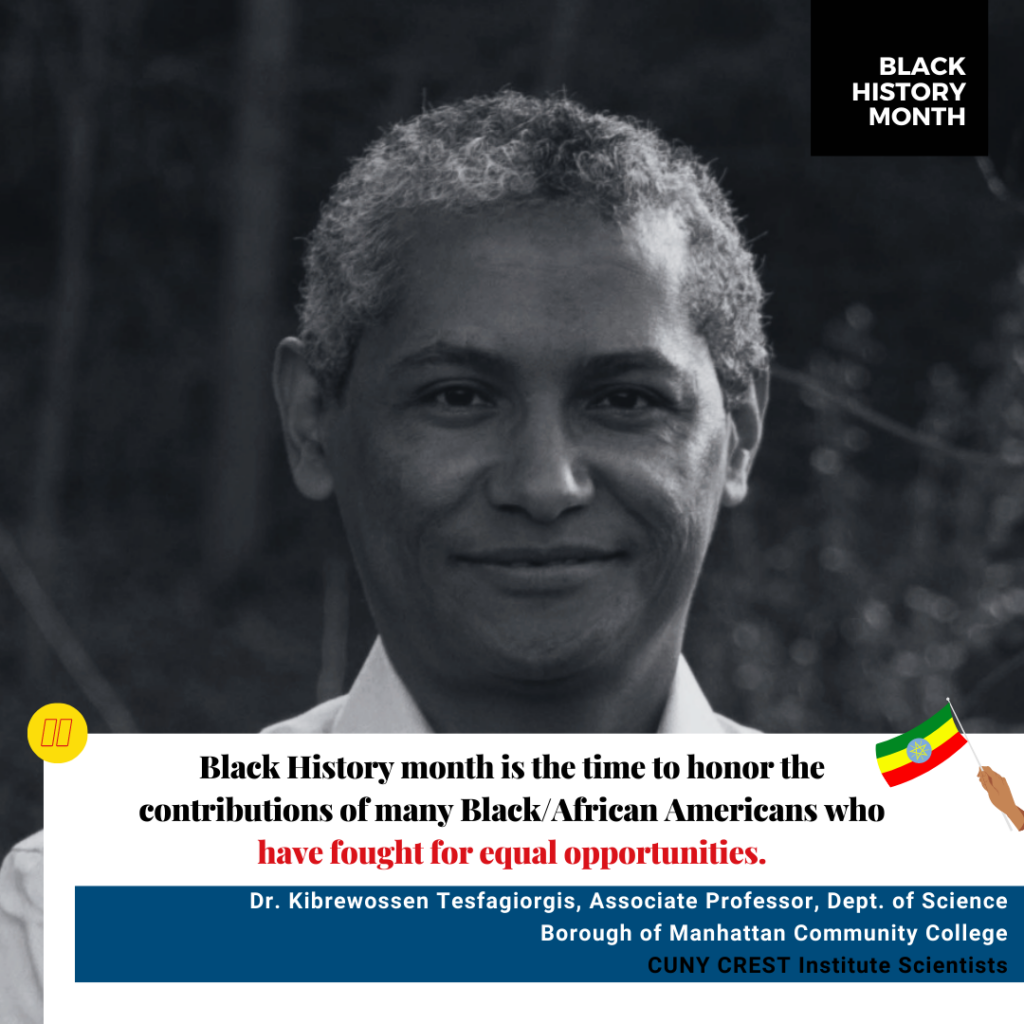 Meet Dr. Kibrewossen Tesfagiorgis
Associate Professor, Dept. of Science
Borough of Manhattan Community College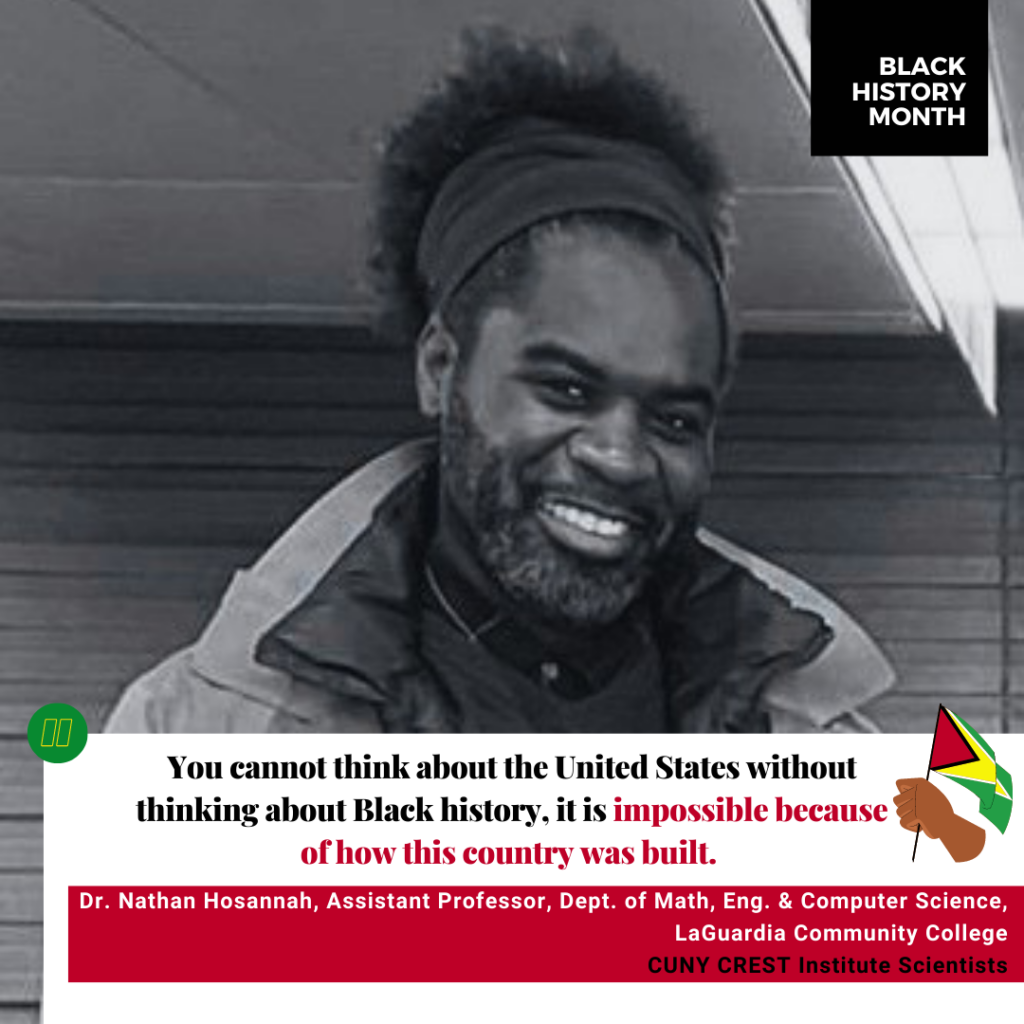 Meet Dr. Nathan Hosannah

Assistant Professor, Dept. of Math, Engineering & Computer Science
LaGuardia Community College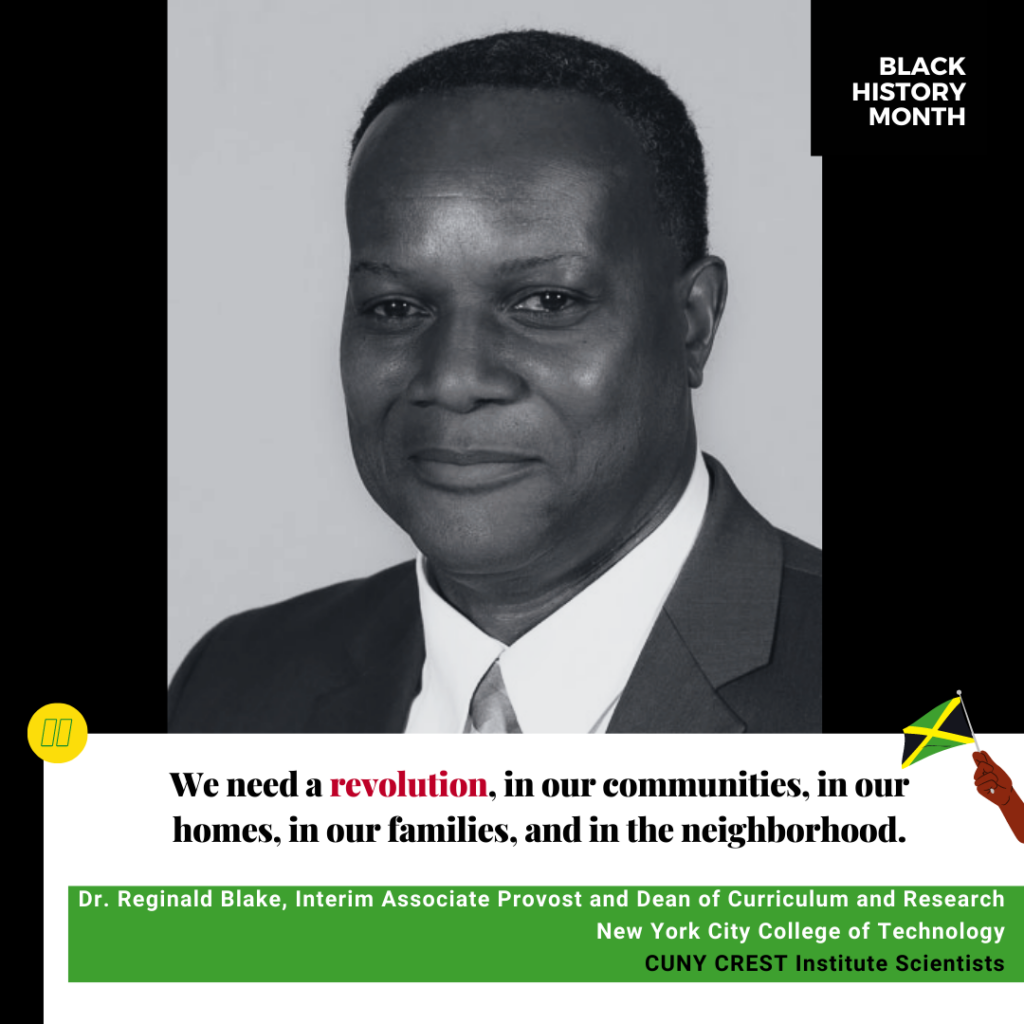 Meet Dr. Reginald Blake

Interim Associate Provost and Dean of Curriculum and Research

NYC College of Technology